Browse:
Home
/
Abraham Kromah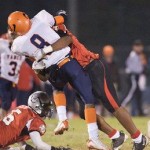 By Patrick Cacchio on March 18, 2012
Duke Assistant Coach Jim Collins is quietly building a tradition of quality linebackers in Durham. The Blue Devil linebacker alumni are headlined by recent standouts such as Mike Tauiliili (All-ACC), Vincent Rey of the Cincinnati Bengals, and Abraham Kromah of the CFL. Over the past two seasons, the Blue Devil linebackers have been led by […]
Posted in BDN Premium Articles, Duke Football | Tagged Abraham Kromah, BDN Football, Blue Devil Nation, Butler HS Football, Clemson Football, Coach Collins, David Helton, Duke Football, Duke Football 2013, Duke Linebackers, Football Recruiting News, Jim Collins, Keilin Rayner, Kelby Brown, Matthews NC Football, Mike Tauiliili, Peter Kalambayi, Stanford Football, UNC Football, UVA Football, Vincent Rey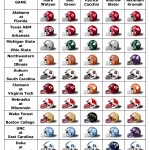 By Admin on September 30, 2011
Former Duke linebacker Abaraham Kromah, fresh off a CFL workout, picks against the BDN Staff this week. The standings are ugly. Suffice it to say, Bob Green is still in the lead. Mark Watson - FIU got caught looking ahead last week and lost their first game of the season.  Duke must be on their toes […]
Posted in Duke Football | Tagged Abraham Kromah, BDN Predictions, Duke Football News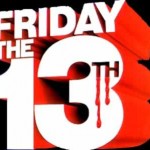 By Patrick Cacchio on May 13, 2011
Things are picking up at BDN Premium with exclusive interviews from the AAU circuit, Duke basketball team news, and Duke football recruiting. In addition to those perks, you also get Football Friday, so without further ado… Football Friday the 13th!  
Posted in BDN Premium Articles, Duke Football | Tagged Aaron Douglas, Abraham Kromah, BDN Football Friday, David Cutcliffe, Duke 2011 schedule, Duke Football, Duke kickoff times, Evan Baylis, Football Friday, Friday the 13th, Matt Godin, Michigan, NFL Lockout, Oregon, Patrick Cacchio, Stanford, Torey Agee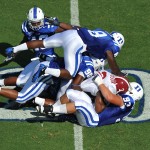 By Patrick Cacchio on April 22, 2011
If you haven't joined BDN Premium yet, you don't know what you're missing. My wit and insight alone are worth the price of admission. Well, not really. It's more like you get all of watzone's scoop, Andrew Slater's recruiting analysis, a great Duke message board community, and then my column is that last add-on in […]
Posted in BDN Premium Articles, Duke Football | Tagged Abraham Kromah, Albert Reid, Andrew Jelks, Austin Kelly, BDN Football Friday, Bilal Marhsall, Blue Devil Nation, Brad Pinion, Brandon Harper, Brandon King, Brett Huffman, Carlos Wray, Chris Rwabukamba, Coach Cutcliffe, D.J. Reader, Dami Ayoola, Damian Thornton, Dan Beilinson, David Cutcliffe, Deion Williams, Derek Jones, Desmond Frye, Dontonio Jordan, Duke Football, Duke Football News, Dwayne Norman, Eli Manning, Eric Olson, Erich Schneider, Football Friday, Football Recruiting News, Jared Crump, Jay Jay McCullough, Jim Knowles, Jonavaughn Williams, Justin Johnson, Keilin Rayner, Keith Marshall, Korren Kirven, Larry Hope, MarQuise Jones, Matt Godin, Max Tuerk, Nick Tompkins, Nigel Williams, P.J. Harris, Patrick Egboh, Paul Griggs, Peyton Manning, Sheldon Rankins, Todd Gurley, Tyree Glover, watzone, Will Monday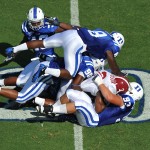 By Patrick Cacchio on March 11, 2011
March Madness is in full swing as Duke takes the court tonight in the ACC quarterfinals against Maryland. Is it just us, or do you also find that the weeks in March go a lot faster than the rest of the year? It probably has something to do with conference tournaments streaming on television and […]
Posted in BDN Premium Articles, Duke Football | Tagged Abraham Kromah, Al Golden, Austin Kelly, BDN Premium, Blue Devil Nation, Brandon Harper, Brandon King, Brett Huffman, Brian Baker, Chris Rwabukamba, Damian Thornton, Deion Williams, Delvon Simmons, Duke Football, Duke Pro Day, Duke spring break, Football Friday, Football Recruiting News, Gray Crow, Joe Robinson, Joel Suggs, John Blake, Mike Madaras, Patrick Cacchio, Patrick Egboh, Sha'Keel Rashad, UNC Football, Wes Oglesby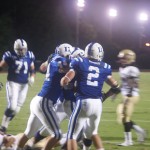 By Mark Watson on November 29, 2010
DURHAM, N.C. – Four Blue Devils – Cooper Helfet, Abraham Kromah, Will Snyderwine and Conner Vernon – received All-ACC honors as the Atlantic Coast Sports Media Association announced the 2010 football all-conference teams on Monday.   Snyderwine and Vernon were second team selections while Helfet and Kromah received honorable mention recognition.   Snyderwine, a 5-11, […]
Posted in Duke Football | Tagged Abraham Kromah, Blue Devil Nation, Conner Vernon, Cooper Helfet, Will Snyderwine