Browse:
Home
/
Dami Ayoola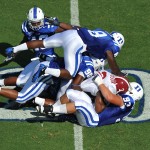 By Patrick Cacchio on April 22, 2011
If you haven't joined BDN Premium yet, you don't know what you're missing. My wit and insight alone are worth the price of admission. Well, not really. It's more like you get all of watzone's scoop, Andrew Slater's recruiting analysis, a great Duke message board community, and then my column is that last add-on in […]
Posted in BDN Premium Articles, Duke Football | Tagged Abraham Kromah, Albert Reid, Andrew Jelks, Austin Kelly, BDN Football Friday, Bilal Marhsall, Blue Devil Nation, Brad Pinion, Brandon Harper, Brandon King, Brett Huffman, Carlos Wray, Chris Rwabukamba, Coach Cutcliffe, D.J. Reader, Dami Ayoola, Damian Thornton, Dan Beilinson, David Cutcliffe, Deion Williams, Derek Jones, Desmond Frye, Dontonio Jordan, Duke Football, Duke Football News, Dwayne Norman, Eli Manning, Eric Olson, Erich Schneider, Football Friday, Football Recruiting News, Jared Crump, Jay Jay McCullough, Jim Knowles, Jonavaughn Williams, Justin Johnson, Keilin Rayner, Keith Marshall, Korren Kirven, Larry Hope, MarQuise Jones, Matt Godin, Max Tuerk, Nick Tompkins, Nigel Williams, P.J. Harris, Patrick Egboh, Paul Griggs, Peyton Manning, Sheldon Rankins, Todd Gurley, Tyree Glover, watzone, Will Monday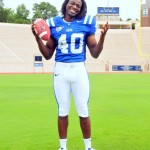 By Patrick Cacchio on April 15, 2011
It's Friday afternoon, which can only mean one thing – Football Friday! This week, we take a look at Duke's 2011 ACC opponents spring practices along with some recruiting updates.
Posted in BDN Premium Articles, Duke Football | Tagged Albert Reid, Allen Jackson, Andrew Jelks, Bart Houston, BDN Football Friday, Bilal Marshall, Blue Devil Nation Premium, Boston College, Carlos Wray, Casey Cochran, D.J. Humphries, D.J. Reader, Dami Ayoola, Dan Beilinson, Darius Powe, Deion Williams, Desmond Frye, Dondre Brown, Dontonio Jordan, Duke Football, Duke Football 2012 Recruiting, Dwayne Norman, Eric Olson, Erich Schneider, Evan Baylis, Florida State, Football Friday, Football Recruiting News, Georgia Tech, Jared Crump, Jay Jay McCullough, Jordan Watkins, Justin Johnson, Keilin Rayner, Keith Marshall, Kent Taylor, Korren Kirven, Lott IMPACT, Mark Harrell, Matt Daniels, Matt Johnson, Max McCaffrey, Max Tuerk, Miami, Michael Summers, Nelson Agholor, Nick Tompkins, North Carolina, P.J. Harris, Patrick Cacchio, Patrick DeStefano, Ron Geohaghan, Todd Gurley, Virginia, Virginia Tech