Browse:
Home
/
Duke safety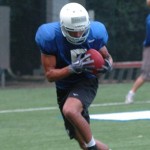 By Patrick Cacchio on March 27, 2012
The goal this offseason has been on finding the "best 22″ players to put on the field for the Blue Devils. Inevitably, this forces the Duke coaching staff to make some creative and difficult decisions to realize this goal. One of the most prominent changes this spring has involved Brandon Braxton, a once promising wide […]
Posted in Duke Football | Tagged BDN Football, Blair Holliday, Blue Devil Nation, Brandon Braxton, Coach Cutcliffe, Coach Knowles, Conner Vernon, Duke Blue Devils, Duke Blue Devils Football, Duke Football, Duke Football Spring, Duke Position Changes, Duke safety, Duke Spring Practice, Jamison Crowder, Jordon Byas, Nick Hill, Ross Cockrell, Walt Canty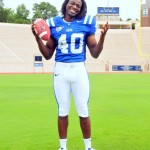 By Patrick Cacchio on August 14, 2011
DURHAM – As we discussed yesterday, Duke's new 4-2-5 defensive scheme relies on the dynamic playmakers the Blue Devils have at safety, led by senior All-ACC candidate Matt Daniels. BDN spoke with Daniels at Duke Football's preseason media day about the upcoming season and his Duke career.
Posted in Duke Football | Tagged BDN Football, Blue Devil Nation, Duke Defense, Duke Football, Duke safety, Matt Daniels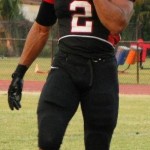 By Patrick Cacchio on July 29, 2011
The strength of the new Duke defense relies on a group of dynamic athletes at the safety position to slow opposing offenses. Duke's safeties are led by seniors Matt Daniels and Lee Butler, which means that the Blue Devils will have to reload at the position in 2012. The Duke coaching staff has secured a […]
Posted in BDN Premium Articles, Duke Football | Tagged BDN Football, Blue Devil Nation, Dade Christian Football, Duke Blue Devils, Duke Football, Duke Football 2012, Duke Football 2012 Recruiting, Duke safety, Florida HS Football, Football Recruiting News, Ryan Janvion, Ryan Janvion Football, Vanderbilt, Wake Forest
By Patrick Cacchio on July 3, 2011
When you're the head coach of an ACC football program, it can be hard to get away. Duke Head Coach David Cutcliffe knows the feeling, as he and his family have been on vacation this past week, while his phone has continued to ring with prospects wanting to commit to the Blue Devils. On Saturday, […]
Posted in Duke Football | Tagged BDN Football, Blue Devil Nation, Coach Cutcliffe, David Cutcliffe, Duke Football 2012, Duke Football commitments, Duke safety, Football Recruiting News, Michael Westray, Michael Westray Duke