Browse:
Home
/
Rasheed Sulaimon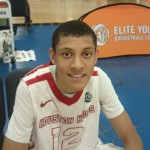 By Andrew Slater on June 22, 2012
Two roads diverged in a wood, and I— I took the one less traveled by, And that has made all the difference. -Robert Frost, The Road Not Taken According to the National Center for Education Statistics, there were 1.5 million home-schooled children in 2007 (the most recent year for available statistics) in the United […]
Posted in BDN Premium Articles, Duke Basketball Recruiting News | Tagged Blue Devil Nation, Duke Basketball Recruiting News, Justin Jackson, Rasheed Sulaimon, USA Basketball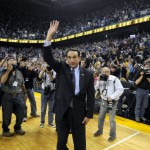 By Mark Watson on June 21, 2012
Coach Mike Krzyzewski addressed the media today and, as usual, his summer session provided a lot of information.  The biggest news to some was that it is now official that Andre Dawkins will redshirt this coming season.  But there was so much more.  In fact, there was so much information that I decided to just share several interesting […]
Posted in Duke Basketball | Tagged Austin Rivers, Duke Basketball News, Lebron James, Mason Plumlee, Rasheed Sulaimon, Ryan Kelly, USA Basketball Coach K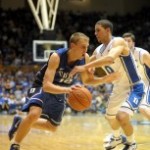 By Bob Green on May 19, 2012
With Amile Jefferson's announcement he would be attending Duke University, Duke's recruiting efforts for the 2012-13 season came to a successful end. Jefferson, a power forward, joins combo guard Rasheed Sulaimon in a class that also includes forward Alex Murphy and center Marshall Plumlee, two players who redshirted last season. While ESPN ranks Duke's 2012 […]
Posted in Duke Basketball | Tagged Alex Murphy, Amile Jefferson, Marshall Plumlee, Rasheed Sulaimon, Taking a look at Duke Freshman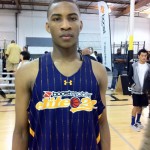 By Mark Watson on April 14, 2012
Rasheed Sulaimon played his last game as high school player and scored 13 points to go with 7 rebounds and 2 assists as the West All Stars defeated the East 99-95 at the Jordan Brand All Star Classic.  Here is part one and part two will be up shortly as well.
Posted in Duke Basketball, Duke Basketball Recruiting News | Tagged Blue Devil Nation, Duke Basketball Recruiting News, Jordan Brand All Star Game, Mark Watson, Rasheed Sulaimon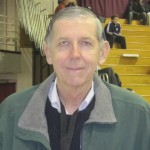 By Andrew Slater on April 10, 2012
Tom Konchalski has been evaluating high school basketball players for nearly forty years. In a business filled with fly-by-night operations, charlatans, non-athletes, and simpletons, he's the exception. Mr. Konchalski is a disciplined, compassionate, learned man of faith who keeps his eyes open and his ears to the ground. In an age of social media, where […]
Posted in Duke Basketball Recruiting News | Tagged Amile Jefferson, Beejay Anya, Blue Devil Nation, Duke Basketball Recruiting News, Duke Recruiting, Jabari Parker, Jahlil Okafor, Julius Randle, Noah Vonleh, Rasheed Sulaimon, Shabazz Muhammad, Stanley Johnson, Theo Pinson, Tom Konchalski, Tony Parker, Wayne Selden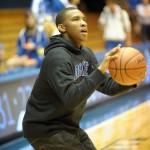 By Mark Watson on April 1, 2012
Well, it's that time of year again when AAU ball cranks up and for BDN that means we'll be hitting several big events. Austin Rivers decision to sign with an agent and enter the NBA Draft wasn't that big of a surprise to us and we all wish him luck. Rivers decision is the first […]
Posted in BDN Premium Articles, Duke Basketball Recruiting News | Tagged Anthony Barber, Austin Rivers, Coach K. Blue Devil Nation Premium, Duke basketball team and recruiting update, Jabari Parker, Julius Randle, Mark Watson, Mason Plumlee, Matt Jones, Michael Gbinije, Rasheed Sulaimon, Seth Curry, Shabazz Muhammad, Theo Pinson, Tony Parker, Tyrone Outlaw, Tyus Jones