Browse:
Home
/
Duke Offense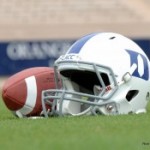 By Patrick Cacchio on March 30, 2012
Are you ready for some football, Blue Devil Nation? Saturday afternoon will be your last chance until September 1st to see some Duke Football, so get your fill. The Blue Devils will take to the field on Saturday at 1PM in Wallace Wade Stadium for their annual spring game. BDN's Football Friday is here […]
Posted in Duke Football | Tagged Anthony Boone, BDN Football, BDN Football Friday, Blair Holliday, Blue Devil Nation, Brandon Connette, Coach Cutcliffe, Coach Latina, Coach Petri, Conner Vernon, Corey Gattis, David Reeves, Desmond Scott, Dezmond Johnson, Duke Defense, Duke Football, Duke Football 2012, Duke Football Spring, Duke Offense, Duke Spring Game, Duke Spring Game 2012, Football Friday, Football Recruiting News, Issac Blakeney, Jamison Crowder, Jela Duncan, Jeremy Cash, Josh Snead, Juwan Thompson, Keilin Rayner, Nathan Marcus, Nick Hill, Ross Cockrell, Ross Martin, Sean Renfree, Shaquile Powell, Sterling Korona, Sydney Sarmiento, Tyree Watkins, Walt Canty, Will Monday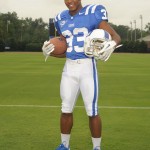 By Patrick Cacchio on August 15, 2011
DURHAM – Blue Devil Nation caught up with Duke junior running back Desmond Scott at media day in Durham. After leading the Blue Devils in rushing his first two seasons, Scott is ready to take the next step and lead Duke back to a bowl game in 2011.
Posted in Duke Football | Tagged BDN Football, Blue Devil Nation, Desmond Scott, Duke Football, Duke Offense, Duke Running Back, RB Desmond Scott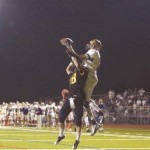 By Patrick Cacchio on July 12, 2011
Under Head Coach David Cutcliffe, the Blue Devil offense has featured some of the best receivers in the Atlantic Coast Conference and the country. This fall, Duke fans hope to watch All-ACC candidates Donovan Varner and Conner Vernon help lead the Blue Devils to a bowl game. With Varner listed at 5'9" and Vernon at […]
Posted in BDN Premium Articles, Duke Football | Tagged Anthony Nash, BDN Football, BDN Premium, Blue Devil Nation, Conner Vernon, Donovan Varner, Duke Football, Duke Football 2012, Duke football offense, Duke Offense, Duke Wide Receiver, Duke wide receiver prospect, Football Recruiting News, Pennsylvania HS Football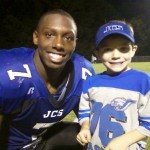 By Patrick Cacchio on June 23, 2011
Under Head Coach David Cutcliffe, the Blue Devil offense has featured some of the best receivers in the Atlantic Coast Conference and the country. This fall, Duke fans hope to watch All-ACC candidates Donovan Varner and Conner Vernon help lead the Blue Devils to a bowl game. With the impending graduation of senior Donovan Varner, […]
Posted in BDN Premium Articles, Duke Football | Tagged BDN Football, BDN Premium, Blue Devil Nation, Coach Cutcliffe, Coach Loebner, Coach Lubick, Drae Bowles, Drae Bowles College, Drae Bowles Duke, Drae Bowles Football, Duke 2012, Duke Blue Devils, Duke Football, Duke Offense, Duke Wide Receivers, Duke WR, Football Recruiting News, Jackson Christian Football, Jackson TN Football, Maryland, Ole Miss, Tennessee, Vanderbilt