Browse:
Home
/
Sean Renfree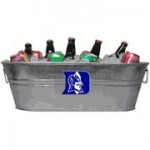 By Patrick Cacchio on April 6, 2012
Two weeks of Football Friday in a row? For what do we deserve such fortune, you ask? I guess it just seemed like the right thing to do. Or maybe because it's New Beer's Eve, one of America's terrific obscure holidays. In all seriousness, though, thanks for reading and please spread the word that Blue Devil Nation is home […]
Posted in Duke Football | Tagged BDN Football, BDN Football Friday, Blue Devil Nation, Brandon Braxton, Brandon Connette, Chavas Rawlins, David Cutcliffe, Duke Football, Duke Football 2012, Duke Football Spring, Duke Football Spring Game, Football Recruiting News, Jake Kite, Quay Mann, Ross Cockrell, Sean Renfree, Thomas Sirk
By Patrick Cacchio on April 1, 2012
DURHAM- Duke QB Sean Renfree struggled to find his rhythm on Saturday during Duke's annual Spring Game in Wallace Wade Stadium. The redshirt-senior QB assessed his spring performance with the media after finishing just 10/23 for 104 yards and 2 intecerceptions.  
Posted in Duke Football | Tagged BDN Football, Blue Devil Nation, Duke Football, Duke Football Spring, Duke Football Spring Game, Duke Quarterback, Sean Renfree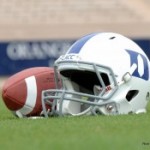 By Patrick Cacchio on March 30, 2012
Are you ready for some football, Blue Devil Nation? Saturday afternoon will be your last chance until September 1st to see some Duke Football, so get your fill. The Blue Devils will take to the field on Saturday at 1PM in Wallace Wade Stadium for their annual spring game. BDN's Football Friday is here […]
Posted in Duke Football | Tagged Anthony Boone, BDN Football, BDN Football Friday, Blair Holliday, Blue Devil Nation, Brandon Connette, Coach Cutcliffe, Coach Latina, Coach Petri, Conner Vernon, Corey Gattis, David Reeves, Desmond Scott, Dezmond Johnson, Duke Defense, Duke Football, Duke Football 2012, Duke Football Spring, Duke Offense, Duke Spring Game, Duke Spring Game 2012, Football Friday, Football Recruiting News, Issac Blakeney, Jamison Crowder, Jela Duncan, Jeremy Cash, Josh Snead, Juwan Thompson, Keilin Rayner, Nathan Marcus, Nick Hill, Ross Cockrell, Ross Martin, Sean Renfree, Shaquile Powell, Sterling Korona, Sydney Sarmiento, Tyree Watkins, Walt Canty, Will Monday
By Duke Sports Information on March 24, 2012
DURHAM, N.C. – Quarterback Sean Renfree completed 14-of-17 passes for 220 yards and three touchdowns to highlight Duke's 80-play gridiron scrimmage on Saturday morning in the Pascal Field House. Renfree's first two scoring strikes of the day went to tight ends David Reeves (30 yards) and Issac Blakeney (71 yards) before he found wideout Blair Holliday […]
Posted in Duke Football | Tagged BDN Football, Blue Devil Nation, Corey Gattis, David Reeves, Duke Football, Duke Football Spring Practice, Duke Football Spring Scrimmage, Issac Blakeney, Jordon Byas, Sean Renfree, Thomas Sirk
By Duke Sports Information on March 17, 2012
DURHAM, N.C. – Quarterback Sean Renfree completed 15-of-19 passes for 135 yards and two touchdowns while wideout Blair Holliday caught eight passes for 84 yards to highlight Duke's 60-play scrimmage Saturday morning at Wallace Wade Stadium. "We really got what we wanted out of it," said Duke head coach David Cutcliffe.  "We wanted to extend play. […]
Posted in Duke Football | Tagged Blair Holliday, David Reeves, Duke Football, Duke Football Spring Practice, Duke Football Spring Scrimmage, Duke Sports Information, Issac Blakeney, Jamison Crowder, Sean Renfree, Walt Canty, Will Monday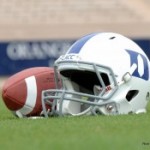 By Patrick Cacchio on March 17, 2012
It has been suggested that writing a spring update on Duke Football might help make the nightmares about mountain hawks go away, so here it is. In fact, there's actually a lot to be excited about with regards to Duke Football. Yeah, yeah, we always say that and then we're all disappointed come the fall. […]
Posted in Duke Football | Tagged August Campbell, BDN Football, Blue Devil Nation, Charlie Hatcher, Conner Vernon, David Cutcliffe, Duke Blue Devils, Duke Football, Duke Football Spring Game, Duke Spring Football, Football Friday, Football Recruiting News, Jamal Bruce, Jordon Byas, Kelby Brown, Kenny Anunike, Marquez North, Matt Daniels, Mike McGlinchey, Peter Kalambayi, Peyton Manning, Sean Renfree, Tyrone Crowder, Walt Canty