Browse:
Home
/
Todd Gurley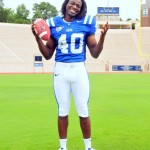 By Patrick Cacchio on April 15, 2011
It's Friday afternoon, which can only mean one thing – Football Friday! This week, we take a look at Duke's 2011 ACC opponents spring practices along with some recruiting updates.
Posted in BDN Premium Articles, Duke Football | Tagged Albert Reid, Allen Jackson, Andrew Jelks, Bart Houston, BDN Football Friday, Bilal Marshall, Blue Devil Nation Premium, Boston College, Carlos Wray, Casey Cochran, D.J. Humphries, D.J. Reader, Dami Ayoola, Dan Beilinson, Darius Powe, Deion Williams, Desmond Frye, Dondre Brown, Dontonio Jordan, Duke Football, Duke Football 2012 Recruiting, Dwayne Norman, Eric Olson, Erich Schneider, Evan Baylis, Florida State, Football Friday, Football Recruiting News, Georgia Tech, Jared Crump, Jay Jay McCullough, Jordan Watkins, Justin Johnson, Keilin Rayner, Keith Marshall, Kent Taylor, Korren Kirven, Lott IMPACT, Mark Harrell, Matt Daniels, Matt Johnson, Max McCaffrey, Max Tuerk, Miami, Michael Summers, Nelson Agholor, Nick Tompkins, North Carolina, P.J. Harris, Patrick Cacchio, Patrick DeStefano, Ron Geohaghan, Todd Gurley, Virginia, Virginia Tech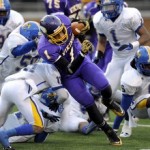 By Patrick Cacchio on February 19, 2011
Led by elite running back Todd Gurley, Tarboro High School successfully defended their 2009 State Championship and finished 16-0 in 2010. Gurley, a 6'1" 195 pound athlete, finished the season with 30 touchdowns and was named to the 2A All-State team. Highlights of his junior year can be viewed here. Thus far in his recruitment, […]
Posted in Duke Football | Tagged Blue Devil Nation, Football Recruiting News, Patrick Cacchio, Tarboro Football, Todd Gurley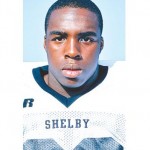 By Patrick Cacchio on February 18, 2011
Football Friday is back for its second week and BDN's Patrick Cacchio offers up a brief introduction to Duke Football recruiting. Join Blue Devil Nation Premium today to get an inside look at Duke athletics and become a part of our growing community.
Posted in BDN Premium Articles, Duke Football | Tagged Allen Jackson, Bart Houston, Bilal Marshall, Blue Devil Nation Premium, Carlos Wray, D.J. Reader, David Cutcliffe, Football Friday, Football Recruiting News, Ian Fisher, Keilin Rayner, Keith Marshall, Matt Godin, Patrick Cacchio, Preston Durham, Todd Gurley