Browse:
Home
/
David Reader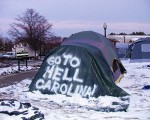 By Patrick Cacchio on July 15, 2011
Football Friday comes to you fashionably late this week, and in abbreviated form so that you can get in line for Harry Potter early. Has anyone camped out for three months for seats to Harry Potter? I didn't think so. That takes real dedication. Here's to you, Cameron Crazies – and here's hoping to see […]
Posted in Duke Football | Tagged Anthony Nash, BDN Football, Blue Devil Nation, Brian Moore, Clarkston Hines, Coach Cutcliffe, Conner Vernon, Cooper Helfet, Courtnye Wynn, D.J. Reader, David Cutcliffe, David Reader, Donovan Varner, Drae Bowles, Duke, Duke Football, Duke Football 2011, Duke Football News, Duke Football Preview, Duke HOF, Duke vs Richmond, Duke vs Stanford, Football Friday, Football Recruiting News, Georgia Tech, Jela Duncan, Keilin Rayner, Korren Kirven, Kyle Hill, Marcus Allen, Matt Daniels, Nigel Williams, North Carolina, Sean Renfree, Todd Gurley, Torey Agee, Twitter, UNC, Virginia, Virginia Tech, Will Snyderwine, Woody Baron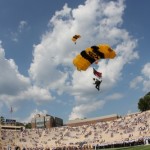 By Patrick Cacchio on May 27, 2011
In case you haven't noticed, things tend to come in waves here at BDN Premium. With AAU coverage in full swing, we're also entering the heat of the college football recruiting season. The Blue Devils have added another verbal commitment this week, and they're just getting started.
Posted in BDN Premium Articles, Duke Football | Tagged Albert Reid, Allen Jackson, BDN Football, BDN Football Friday, BDN Premium, BDN Premium Football, Bilal Marshall, Blue Devil Nation, Brent Wilkerson, C.J. Prosise, Carlos Wray, Chris Moody, Coach Cutcliffe, Coach Luke, Colin Thompson, Conner Vernon, Cooper Helfet, Dan Beilinson, Danny Parker, David Reader, Deion Williams, Donovan Varner, Dontonio Jordan, Duke Football, Duke Football Class of 2012, Duke Football commitments, Dwayne Norman, Erich Schneider, Evan Baylis, Football Recruiting News, J.C. Coleman, Jared Crump, Jeremiah Allison, Jonavaughn Williams, Jordan Watkins, Justin Johnson, Justin Meredith, Keilin Rayner, Keith Marshall, Kent Taylor, Korren Kirven, l'Tavius Mathers, Larry Hope, Matt Godin, Max McCaffrey, Max Tuerk, Micheal Summers, Nick Tompkins, Patrick DeStefano, Ron Geohaghan, Todd Gurley, Torey Agee
By Patrick Cacchio on March 23, 2011
While Duke is working hard to improve their defense on the field this spring, the coaching staff is also working hard to upgrade the defense with a talented group of prospects in the class of 2012. Several defensive line prospects have received verbal scholarship offers from the Blue Devils, including a few local prospects who […]
Posted in Duke Football | Tagged BDN Football, Blue Devil Nation, D.J. Reader, David Reader, Duke Football, Football Recruiting News, Grimsley Football, Patrick Cacchio