Archives by date
You are browsing the site archives by date.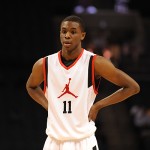 By Varand Khachadouri on May 31, 2011
For many, Memorial Day Weekend is a time of remembrance, family, friends, and grilling. But for recruiting junkies this is a time to catch the top prospects in the nation battle it out. For the second straight year Nike ran its new EYBL, Elite Youth Basketball League. The league hosts three sessions starting in Hampton, […]
Posted in BDN Premium Articles, Duke Basketball Recruiting News | Tagged Duke Basketball Recruiting News, Jabari Parker, Jarnell Stokes, Julius Randle, Rasheed Sulaimon, Rodney Purvis, Theo Pinson, Varand Khachadouri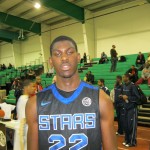 By Admin on May 30, 2011
BDN Premium has Andrew Slater and Varand Khacadouri covering the Nike EYBL event in Los Angeles this weekend and their reports are coming in via the message board and our twitter site.  We'll have player interviews coming this week and much more including some members take on the prospects. In fact, one of our knowledgeable members, […]
Posted in BDN Premium Articles | Tagged Alex Poythress, BDN Premium, Duke Basketball Recruiting News, Jabari Parker, Julian Randle, Nike EYBL, Rasheed Sulaimon, Tony Parker
By Patrick Cacchio on May 28, 2011
In their three-plus years in Durham, Head Coach David Cutcliffe and Offensive Line Coach Matt Luke have built the Duke offensive line into what is expected to be a position of strength in 2011. The past two recruiting classes have brought in a very good group of young offensive linemen, and the Blue Devils hope […]
Posted in Duke Football | Tagged Alex Kozan, BDN Football, Blue Devil Nation, Duke, Duke Football, Duke Football 2012, Football Recruiting News, North Carolina, Patrick Cacchio, Pitt, South Carolina, Syracuse, UConn, Valor Christian Football, Wake Forest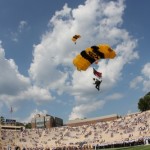 By Patrick Cacchio on May 27, 2011
In case you haven't noticed, things tend to come in waves here at BDN Premium. With AAU coverage in full swing, we're also entering the heat of the college football recruiting season. The Blue Devils have added another verbal commitment this week, and they're just getting started.
Posted in BDN Premium Articles, Duke Football | Tagged Albert Reid, Allen Jackson, BDN Football, BDN Football Friday, BDN Premium, BDN Premium Football, Bilal Marshall, Blue Devil Nation, Brent Wilkerson, C.J. Prosise, Carlos Wray, Chris Moody, Coach Cutcliffe, Coach Luke, Colin Thompson, Conner Vernon, Cooper Helfet, Dan Beilinson, Danny Parker, David Reader, Deion Williams, Donovan Varner, Dontonio Jordan, Duke Football, Duke Football Class of 2012, Duke Football commitments, Dwayne Norman, Erich Schneider, Evan Baylis, Football Recruiting News, J.C. Coleman, Jared Crump, Jeremiah Allison, Jonavaughn Williams, Jordan Watkins, Justin Johnson, Justin Meredith, Keilin Rayner, Keith Marshall, Kent Taylor, Korren Kirven, l'Tavius Mathers, Larry Hope, Matt Godin, Max McCaffrey, Max Tuerk, Micheal Summers, Nick Tompkins, Patrick DeStefano, Ron Geohaghan, Todd Gurley, Torey Agee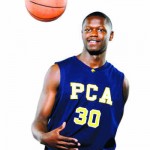 By Mark Watson on May 26, 2011
If you are not a member of Blue Devil Nation Premium, now is a great time to join for our Nike EYBL live coverage begins on Friday.  As many of you know, the Tournament of Champions features no main Duke prospects at this time, but at the Nike EYBL in California? BDN Recruiting Analyst Andrew […]
Posted in BDN Premium Articles, Duke Basketball | Tagged Alex Poythress, Blue Devil Nation Premium, Duke Basketball Recrtuiting, Julius Randle, Mark Watson, Patrick Cacchio, Rasheed Sulaimon, Rodney Purvis, Tony Parker, Varand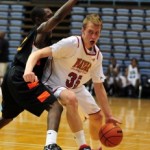 By Mark Watson on May 26, 2011
It wasn't that long ago that Alex Murphy was a part of the 2012 class where he joined Rasheed Sulaimon as two of the Blue Devils to be.  Since that time, Murphy, who had the credits, decided to graduate early and attend Duke University this coming season. Murphy will have graduated from school by the […]
Posted in BDN Premium Articles, Duke Basketball Recruiting News | Tagged Alex Murphy, Blue Devil Nation, Duke Basketball News, Duke Basketball Recruiitng, Mark Watson, St. Mark's